The ESTAS Customer Service Awards Winners 2020...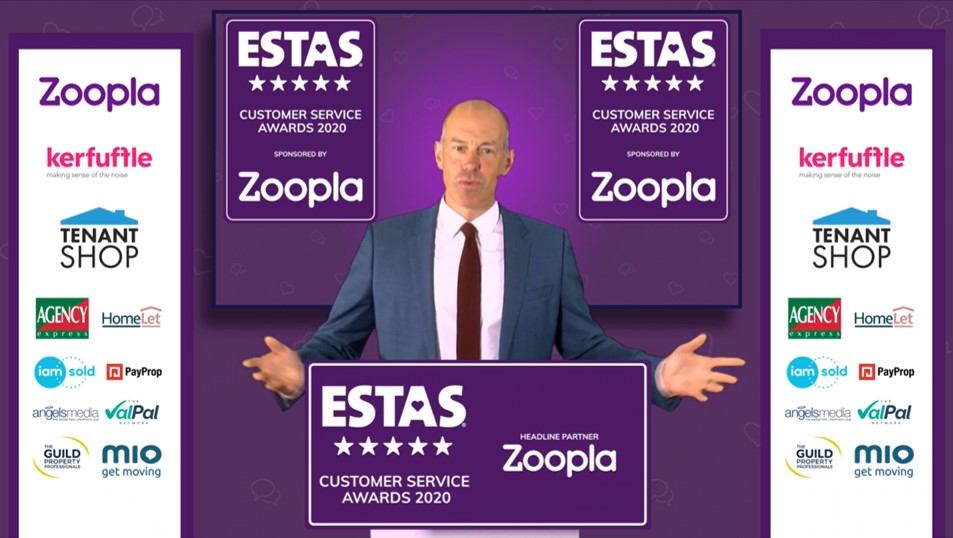 https://www.youtube.com/watch?v=vk6q395LLzw
The winners of the prestigious ESTAS Customer Service Awards 2020 – sponsored by Zoopla - were announced by Phil Spencer on Friday 3rd July. In a first for the industry the awards were announced online via a live You Tube broadcast. The programme was watched by over 1,500 agents and suppliers.
Official ESTAS Estate & Letting Agent Awards Winners Lists...
Best in County
Estate Agents
Letting Agents (rated by Landlords)
Letting Agents (rated by Tenants)
Mortgage Advisers
People
Suppliers
Zoopla Xcellence
Find out who the winners were in 2019...